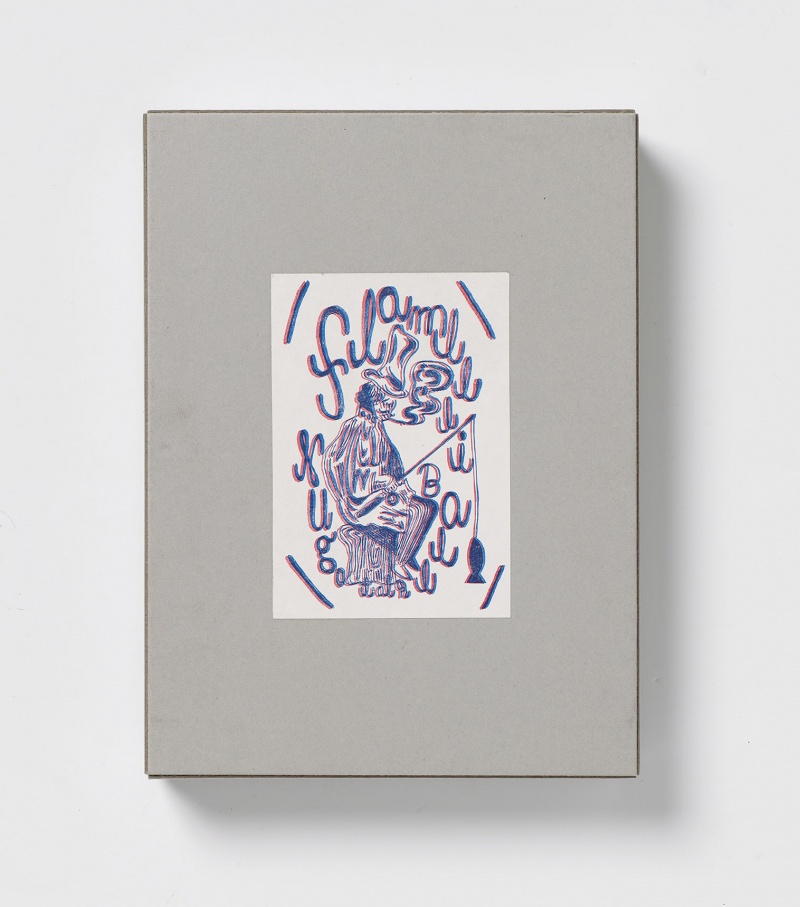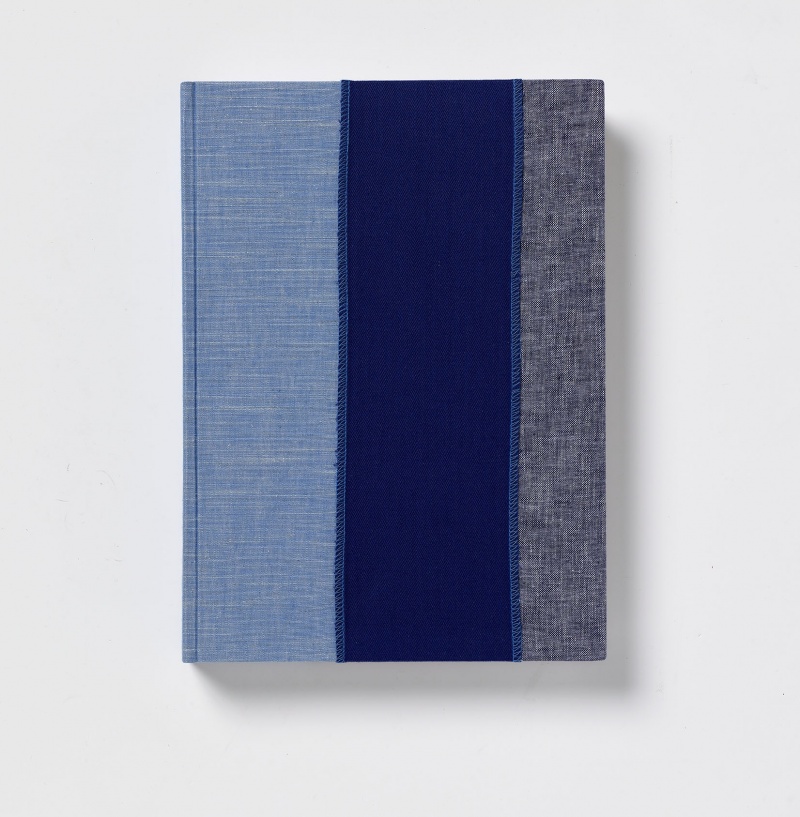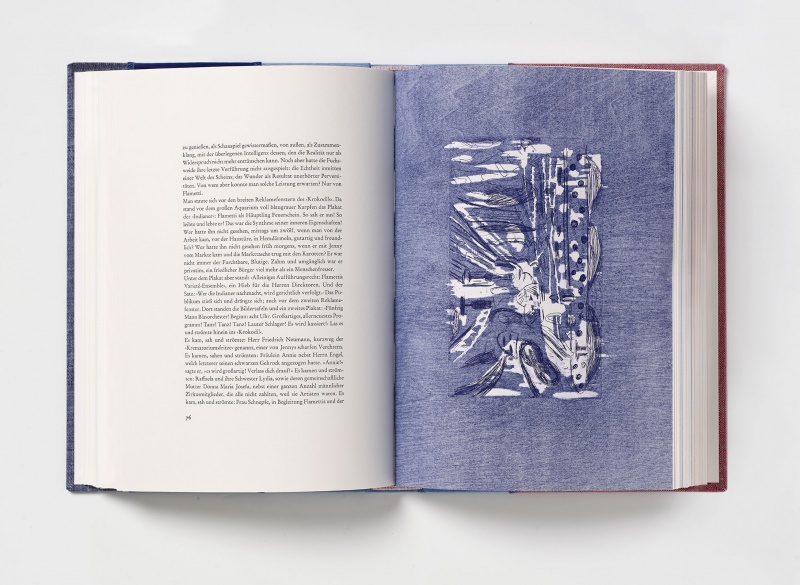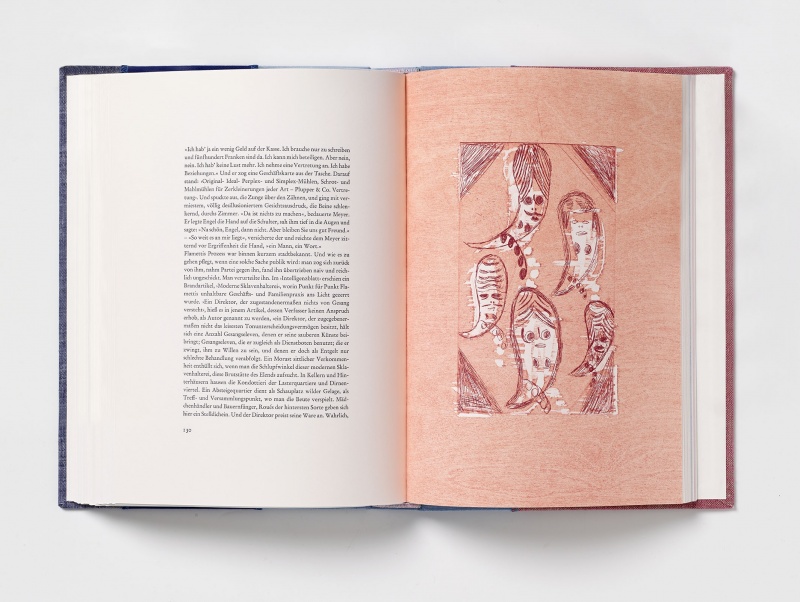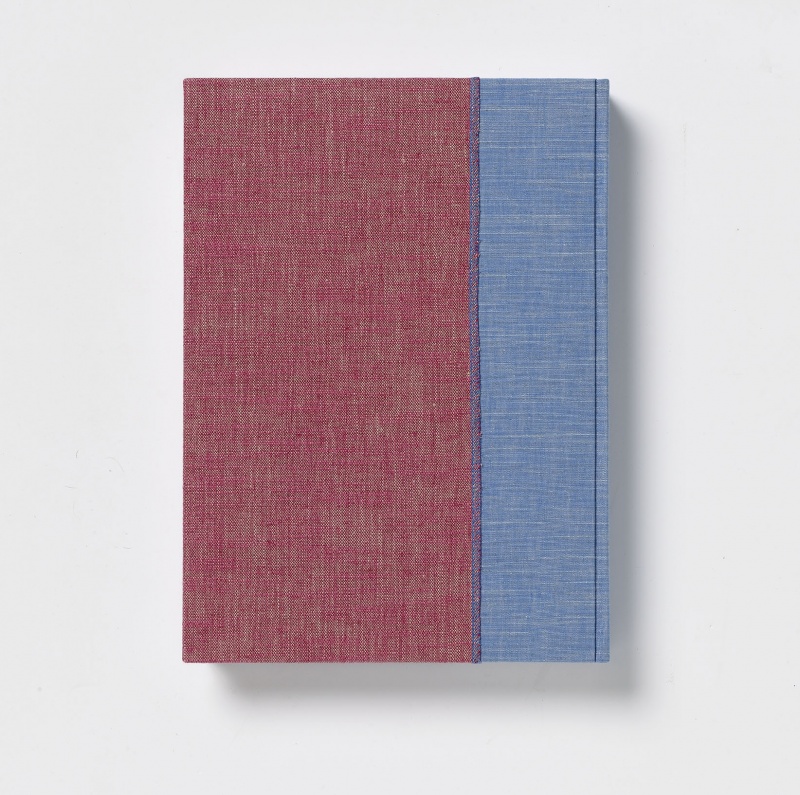 FLAMETTI oder vom Dandysmus der Armen
Edition of 30, numbered and signed
Hardcover in box, one-of-a kind linen binding, 33 x 24 cm, 168 pages
Published by Harpune Verlag, Vienna, Austria, 2012
This unique artist book with 10 original prints by Tal R is being published in a limited edition of 30 signed and numbered copies. The multicolored original illustrations were created using a technique that combines woodcut and etching.
The text is set in Garamond hot metal type and printed in multicolor letterpress on Zerkall handmade paper.
Individual multicolored linen swath binding makes each copy unique.